Modern Architecture,
Inviting Setting
LIVE IN STYLE, CONNECTED TO EVERYTHING
Step from your spacious 1, 2, 3, or 4 bedroom home directly into a vibrant community. Street level shops, cafes, and services will be integrated into 50 Electronic Avenue to add enjoyment and convenience to everyday life. Just east of the community, a pedestrian overpass connects you to Moody Centre Station, where the Evergreen Line links to Burnaby, Surrey, Coquitlam, Richmond, and Vancouver, and the West Coast Express provides quick access to downtown Vancouver.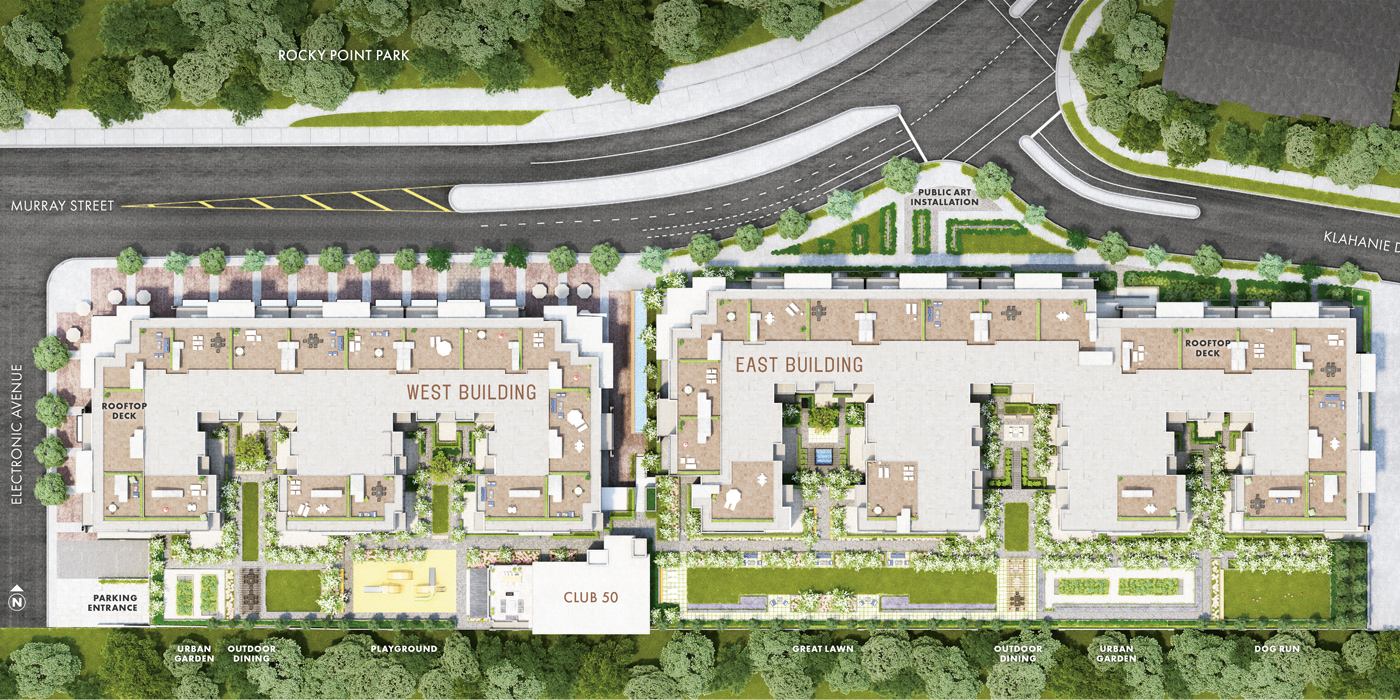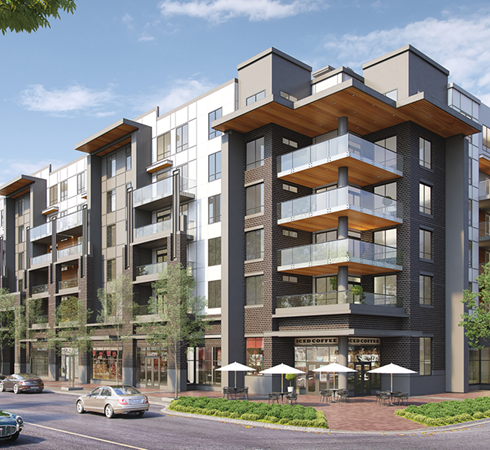 THE NATURE OF HOME
A brand-new community has been created at 50 Electronic Avenue – and a great deal of it is focused on the outdoors. Anchored by the indoor amenities at Club 50, five distinct courtyards stretch across a one-acre elevated, private backyard. With water features, plants, and trees, the space is beautifully landscaped to complement Port Moody's nature-rich locale. Deepening your connection to the fresh air, select homes feature rooftop decks, your ultimate private sanctuary.
THE COLLECTION OF SOCIAL, FITNESS, AND FAMILY AMENITIES IS BEYOND COMPARE
A dedicated three-storey clubhouse, Club 50, offers over 9,000 square feet of spectacular amenities that will enhance any lifestyle. The ground floor features a fitness facility, peaceful yoga studio, dog wash room, bicycle repair room, and workshop. Venture to the second level and find an arcade, media room, co-working space with two boardrooms, and indoor/outdoor youth activity area. On the third level, a luxurious lounge opens onto a large patio, and a guest suite welcomes visiting friends and family. Throughout the spaces high-end finishes achieve a warmth and sophistication that will keep you coming back for more.
9,000-SQUARE-FOOT
CLUBHOUSE ADDS RESORT-STYLE
QUALITY AND COMFORT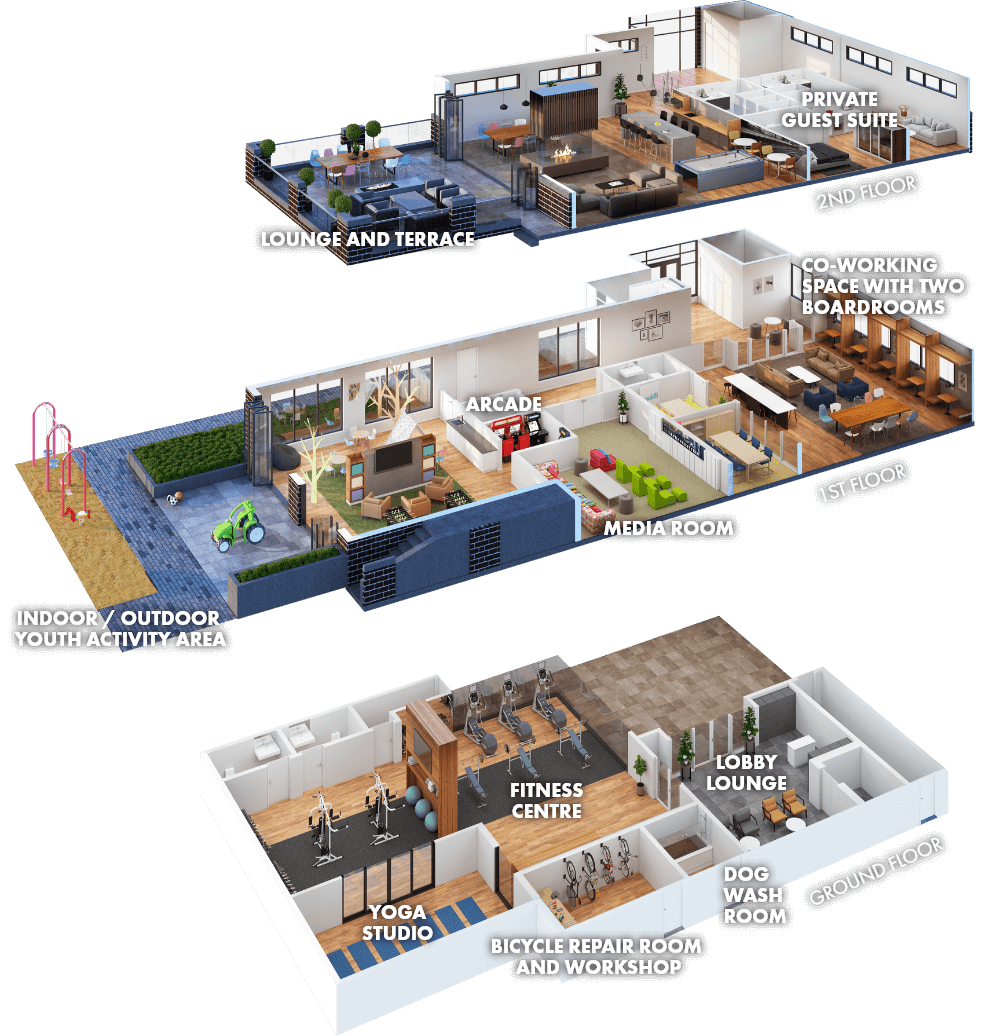 Phase 2 of 50 Electronic Avenue features three distinct courtyards each with it's own unique landscaping.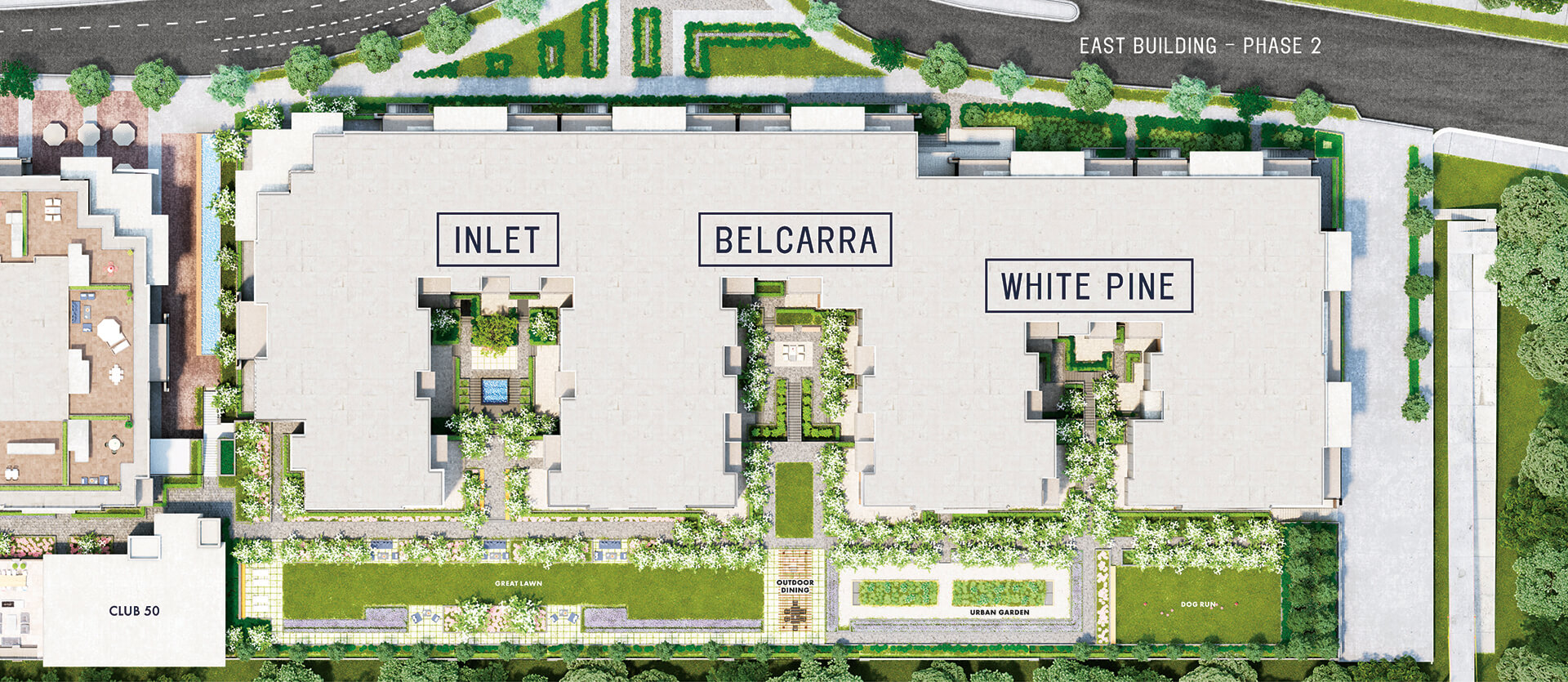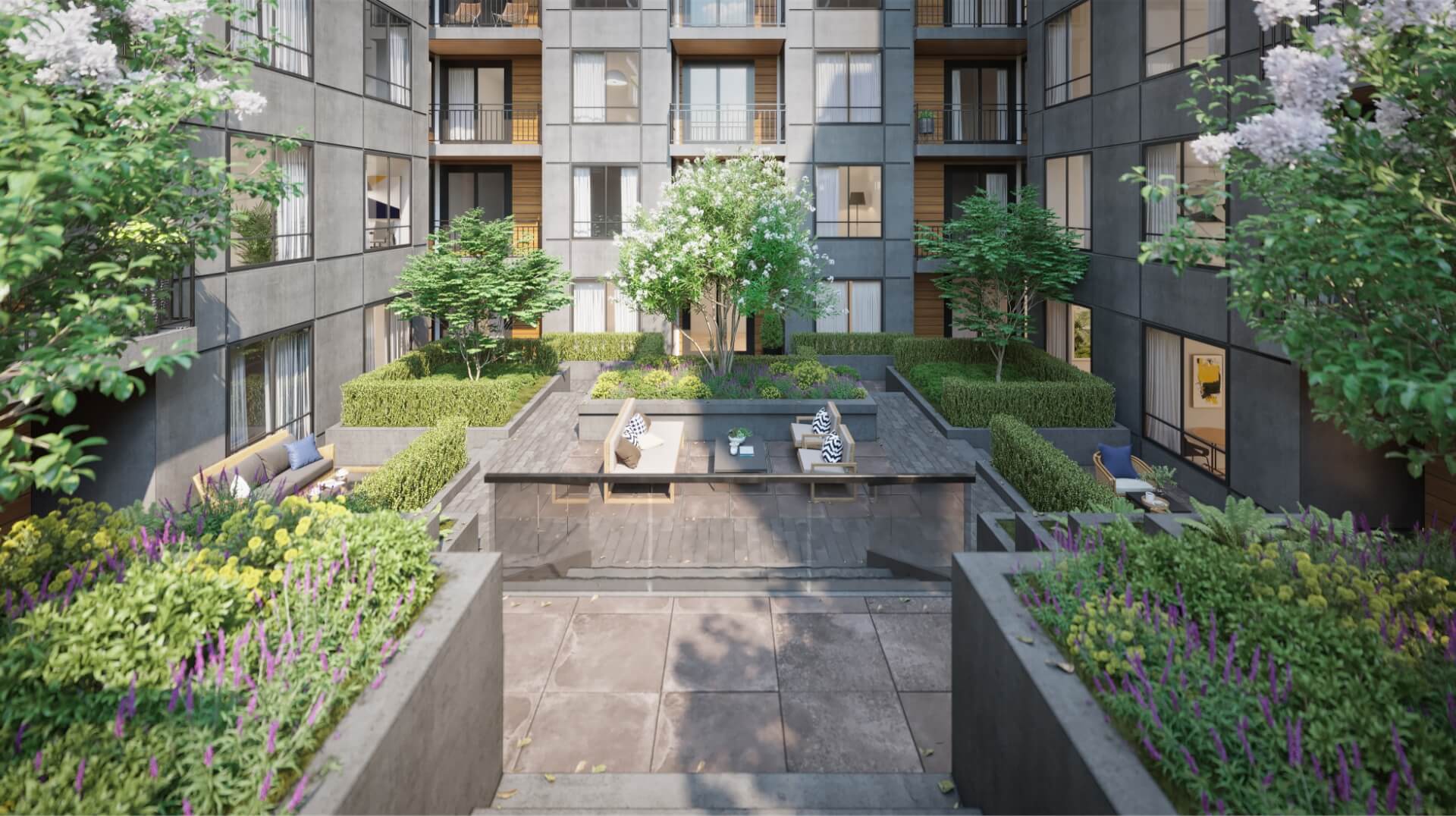 A stepping water feature is at the heart of this courtyard featuring west coast natural plantings. A large evergreen magnolia is central to the courtyard and Japanese maples will surround the space.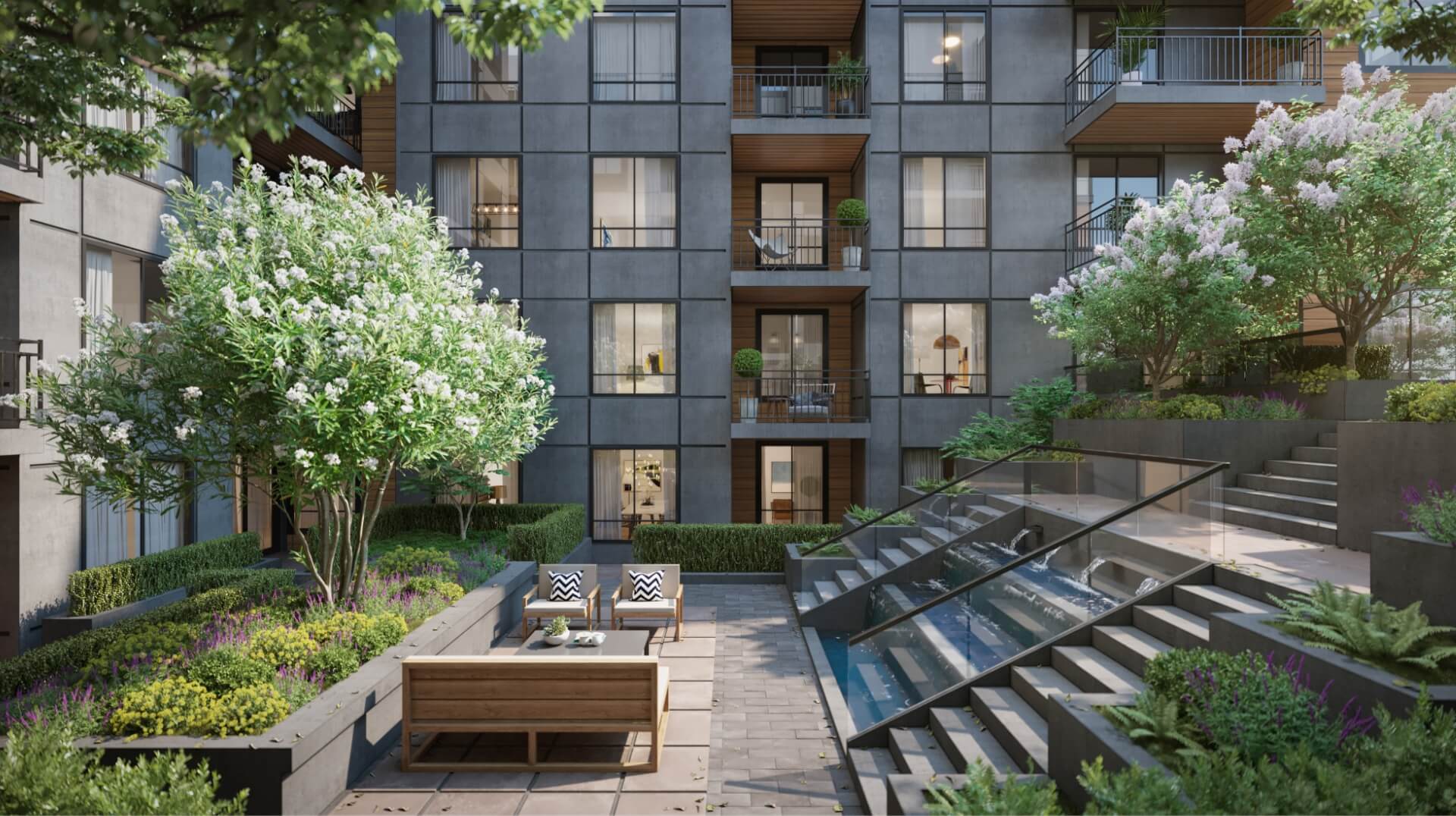 Relax in this courtyard featuring a bamboo garden with Japanese maples surrounding the area. Descend the steps into an open courtyard with filtered light and lush planting including evergreen shrubs that will flower during summer.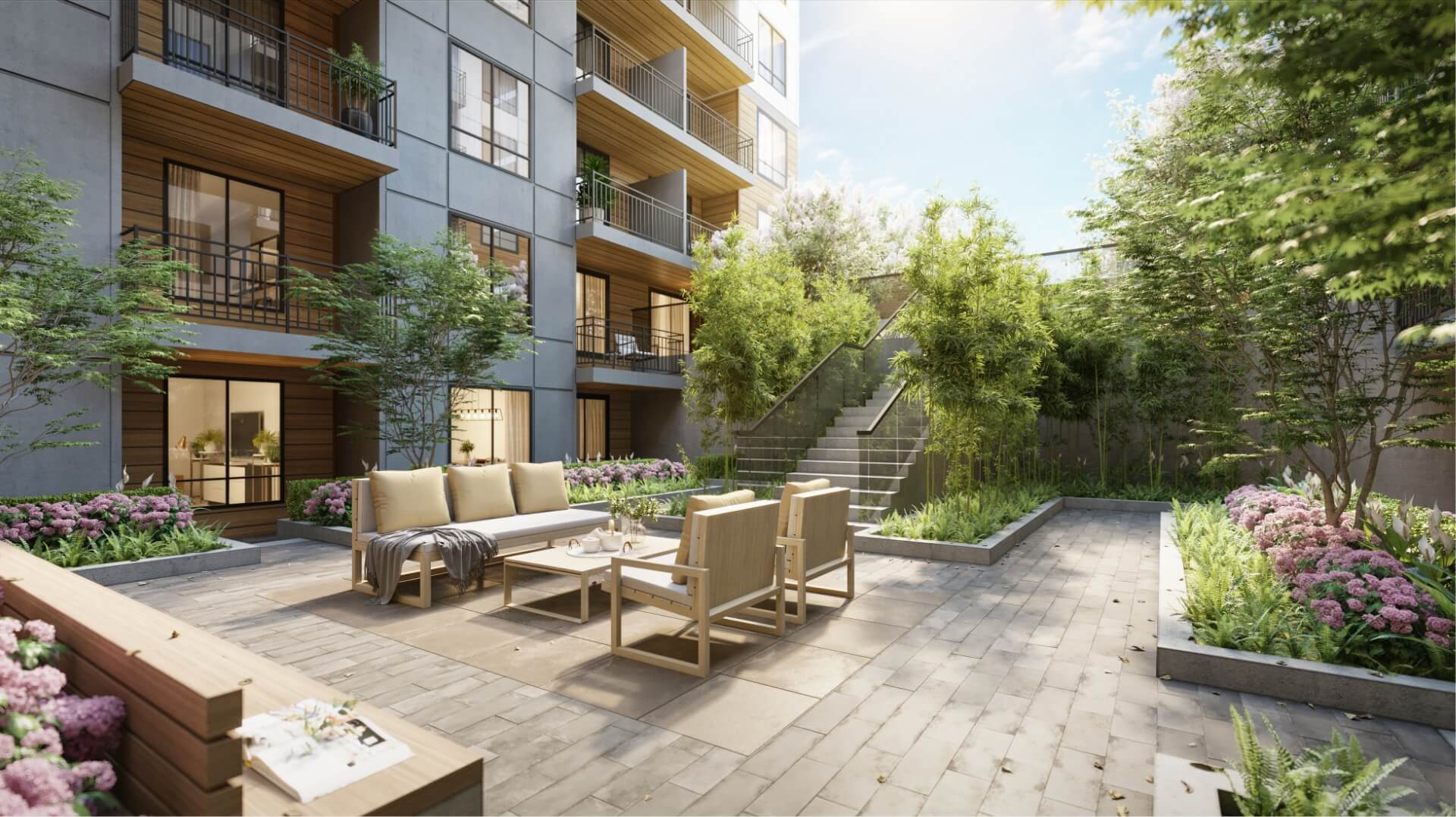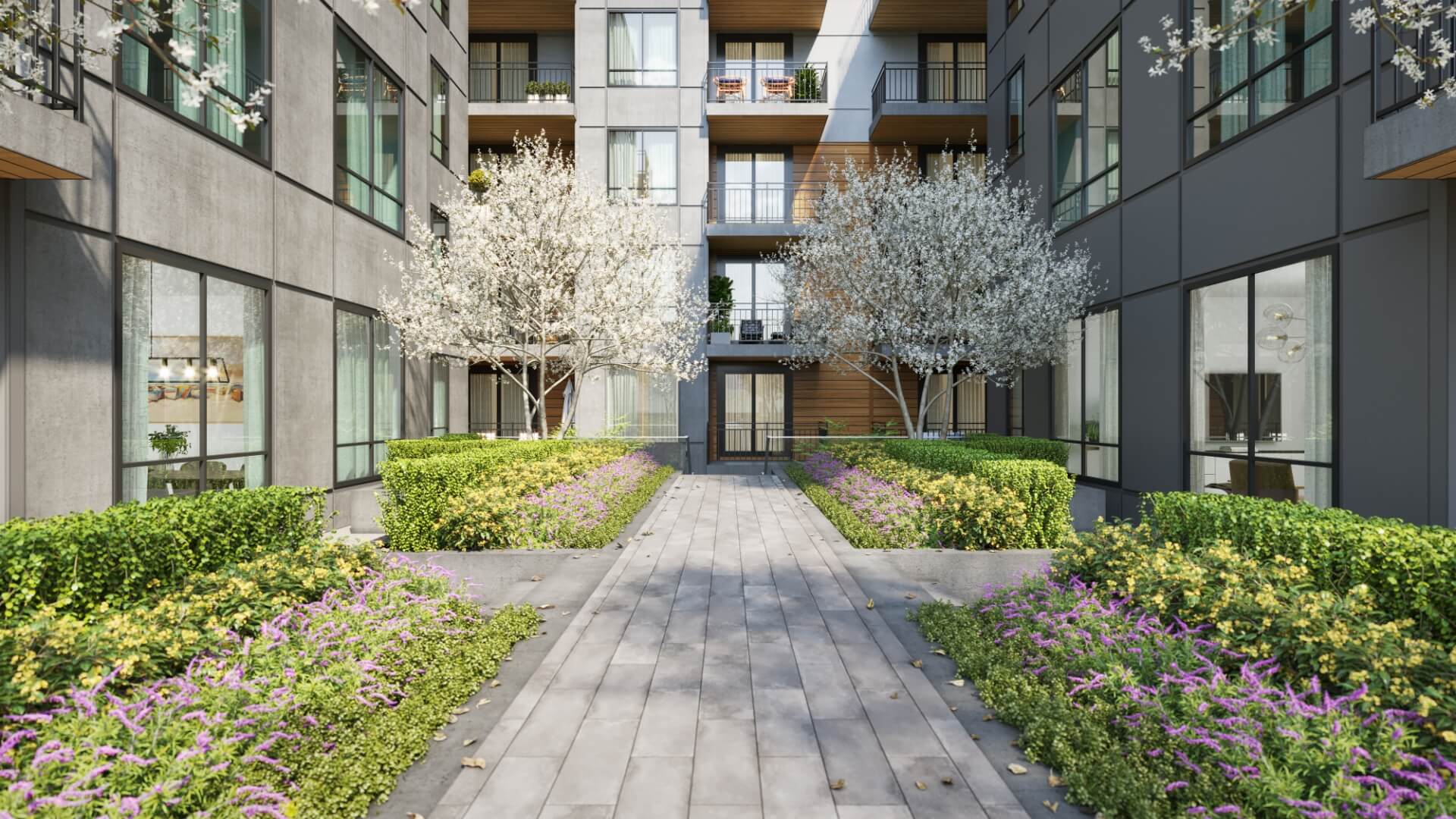 The most private of the courtyards, offering a combination of native and exotic plants that creates a pleasant, yet private pathway for residents between the patios of their home and the common gardens.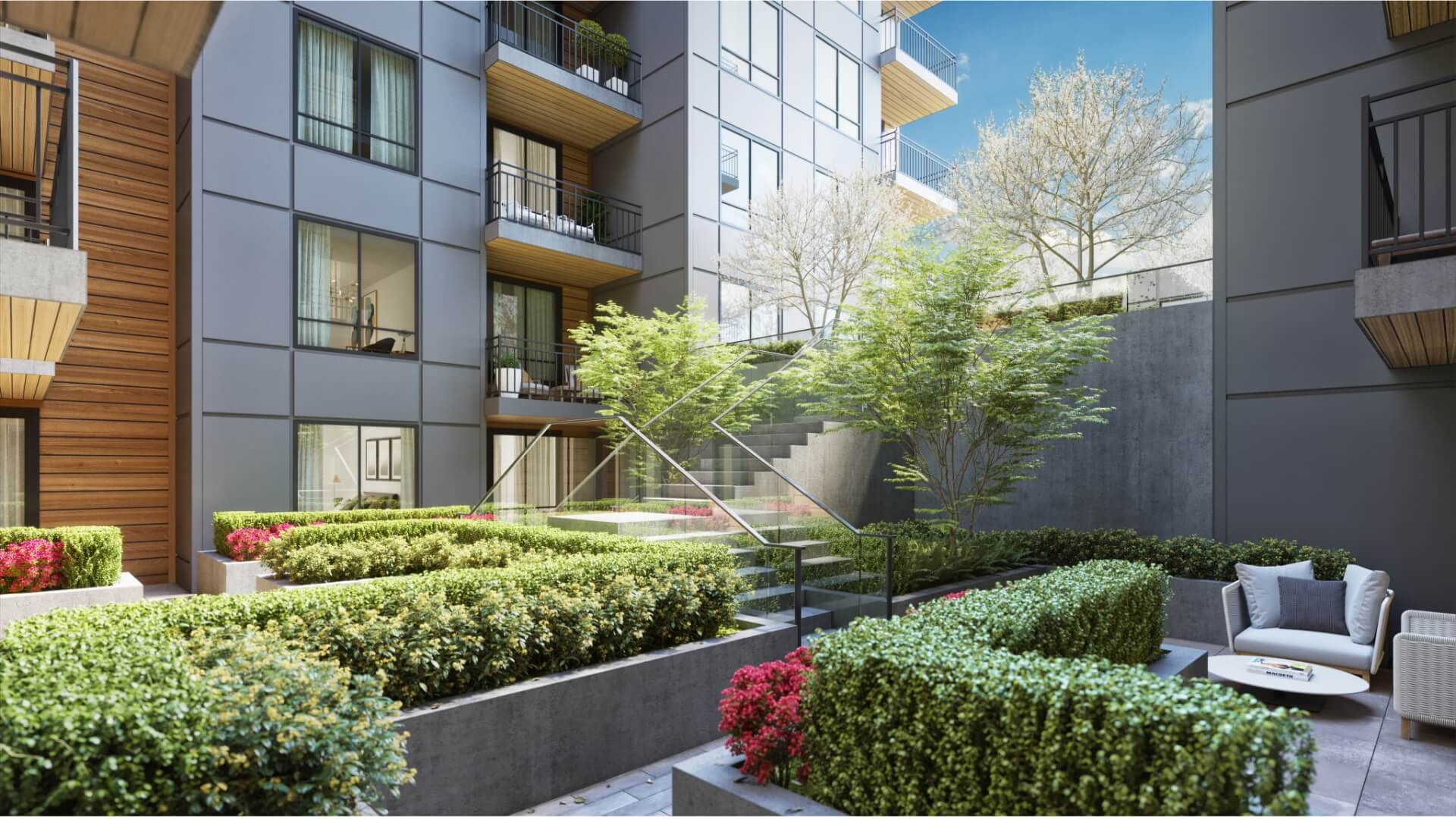 THE OUTDOOR AMENITIES CREATE A SENSE OF PLACE
The tranquil outdoor space, exclusive to residents, has been thoughtfully designed and landscaped to bring people together. The five courtyards create separate areas for relaxing or socializing, and there is always somewhere quiet to unwind. Play games with other families on the great lawn and watch your kids make new friends on the playground. Grow vegetables together in the urban gardens and share stories over dinner at the communal long table. Even your dogs will get to know each other, in the off-leash area. It's the perfect setting to make lasting connections with family, friends, and neighbours.