THE CITY OF THE ARTS IN AN IMPRESSIVE NATURAL SETTING
Wrapped around the eastern end of Burrard Inlet and backed by forested parklands and mountain trails, Port Moody's stunning setting is quintessentially West Coast. The protected harbour invites boating, kayaking, and paddle boarding, and Rocky Point Park along the shoreline offers walking and cycling pathways and a variety of recreational amenities. Complementing this natural ambiance is a modern urban centre with great shopping and dining, including a lively craft brewery scene. Trademarked as the City of the Arts, Port Moody celebrates creativity and culture year-round, with ever-changing gallery exhibitions, theatre productions, festivals, and public art in local parks. There is something for everyone here.
TOUCH/CLICK MAPS TO ZOOM IN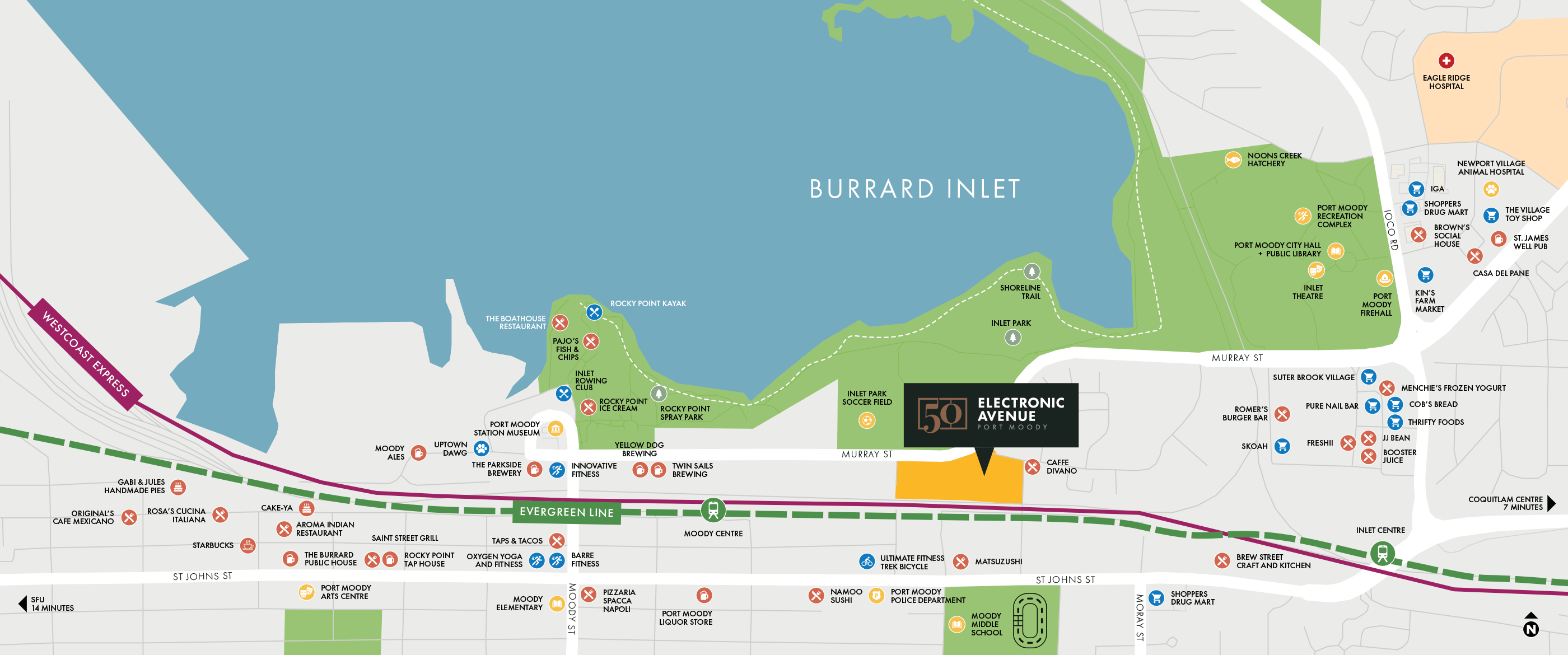 CLICK EACH IMAGE TO VIEW LARGER
CLICK EACH IMAGE TO VIEW LARGER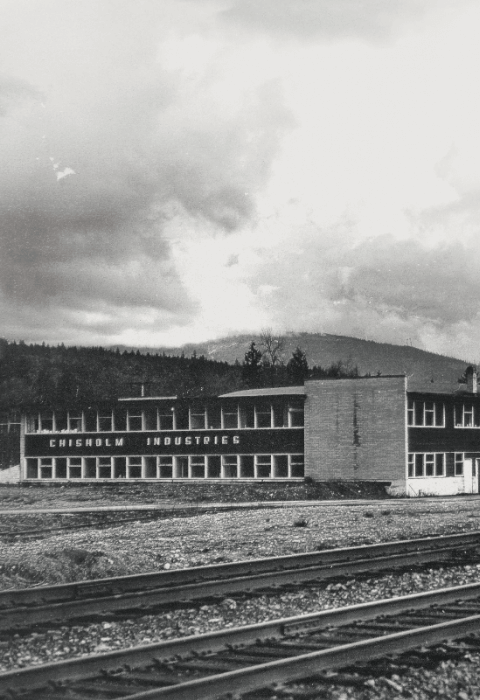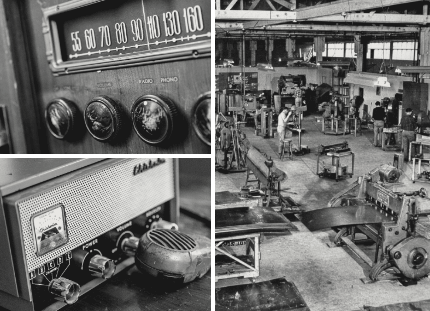 For decades, 50 Electronic Avenue was home to Chisholm Industries Ltd., a manufacturer of radios, black and white televisions, HiFi sets, and assorted electronic equipment. In its day, the company was the largest employer in Port Moody and a true technology innovator. The street adjacent to the manufacturing plant was named 'Electronic Avenue' to honour the company's contribution to the growth of the area. 50 Electronic Avenue pays homage to this 20th century pioneer.